Maybe 2010 is a little late for 2.0. How about 3.0? 4.0? 3.5? Okay. Broadway Abridged version 3.5.
The new site design includes the following features:
More abridged scripts are coming very soon because I've been seeing a sushi boatload of shows at once, like I tend do every end-of-April. But before we get too ahead of ourselves, it's time to do one last thing, and say adieu to the old website.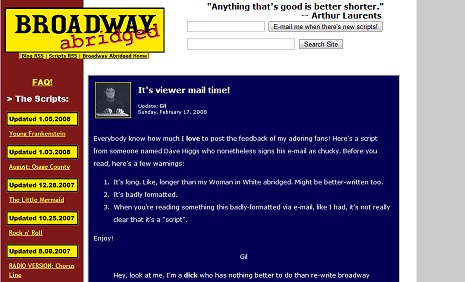 Oh older website. You were an ugly, ugly beast.
But not as ugly as Broadwayworld.com.