Again,
this is real life
:
The store will put on a brief light show every hour. First, visitors will "get frosted," Mr. Schoessel said, with a red light and a white light. That will be followed by brief pulses of light, "all different colors to mimic the sprinkles," he said, "then another really bright light" to evoke wrapping the tarts in foil.

I'm going to come right out and say it: I'm all for this fancification of Times Square. Someplace needs to have this sort of ridiculousness, and Vegas is too far away.
A trip to Hershey Park last week reminded me how disappointed I was when the Hershey store opened in Times Square some years back. I expected it to have a Hershey's Chocolate World ride.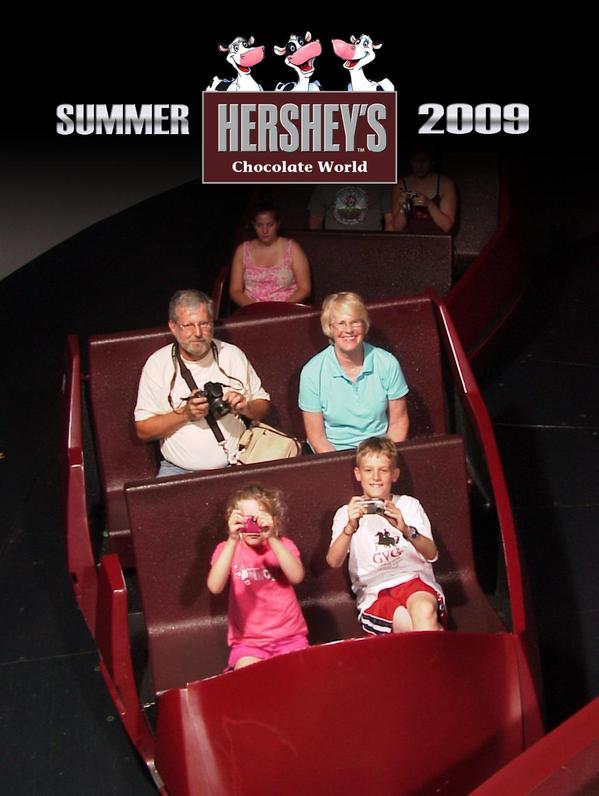 Now I'm sorta curious whose family that is. Not enough to consider taking the photo down...