A number of you have pointed out that the new British Rent.Remix logo has an "issue"...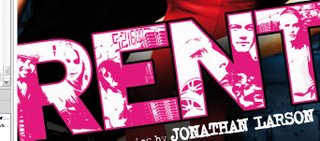 Perhaps we'll zoom in a little closer to clarify...

521,600. Which is 4,000 minutes off from the number highlighted in "Seasons of Love".
I think it's pretty clear why some find this to be a discrepancy:
4000 minutes / 60 = 66.6667 hours.
66.667 hours / 24 = 2.7778 days.
2.7778 days
difference between American and British years? Why, of course we Americans have an extra 2.7778 days! The significance is obvious!
This is the total yearly difference of time between how much the average British vs. American person spends brushing their teeth.