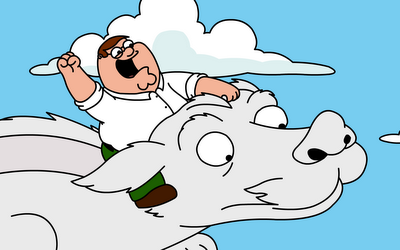 Finally, somebody was smart enough to realize that The Neverending Story is prime material for
a stage musical
:
The beloved children's novel "The Neverending Story" will make its stage debut
featuring music from the rock band Heart
.
Seattle Children's Theatre will present the stage adaptation by David S. Craig as part of its holiday line-up.

Michael Ende adapted his novel for the popular 1984 screen adaptation, which has spawned several sequels and a large following.
The fantastic creatures of
The Neverending Story
will be created by puppet designer Douglas Paasch, with set design by Carey Wong. David Bennett will direct.
So what I can't figure out is why this is being relegated to children's theatre. In a world where witches belt while standing on a platform, and where Chitty Chitty Bang Bang makes you
believe a car can fly!
, why is it that nobody's throwing a gajillion dollars to make a visually elaborate broadway show of this? It's like a tourist goldmine.