+3 BOOBIE GRAB!
Did you know that...
when you go to see Phantom of the Opera on a Tuesday Night in June, it's at 100% max capacity?
the tourists audibly gasp when the Chandelier is revealed?
the guy who does the "turn off your cellphones" speech nowadays

really does

sound like he's bored/tired/depressed?
PHANTOM 2 is actually going to be premiering in just eight short months,

and there's nothing you can do about it

?

Just wanna get all our bases covered before riding
BROADWAY: THE RIDE
.
(Or "
Phantom of the Opera Abridged
", for those of you who are having trouble pulling down your lapbars...)
Thanks to
Jennifer
Jordan
for co-writing.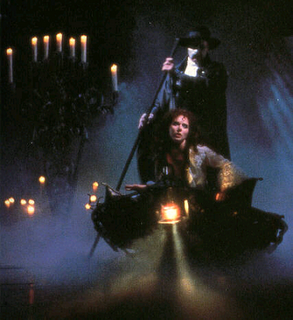 YES ALL OPERA HOUSES HAVE THIS WHY DO YOU ASK