Three things for today.
1. Yet
another
contest for the week. I have
a free pair of tickets
to give away to
the Metropolitan Opera's limited engagement of HANSEL AND GRETEL
on Monday, December 14th at 8pm.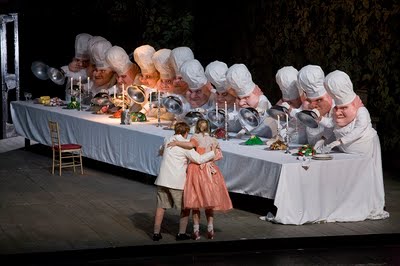 If you can make it and you're interested, comment on this post and answer the question,
As a person who's into theater, do you tend to see Opera? If not, why? Is it the content? The cost? The "elitism"? The way "story" and "acting" are treated?
Just because I'm curious. Contest winners will be chosen entirely at random this Friday. Please make it possible for me to reach you so I don't have to randomly choose someone else!
2. BROADWAY ABRIDGED VOLUME 1 is available today as a full album or individual tracks, on both
Amazon
and
iTunes
. And you can win one of two free copies with the "
Abridge a show in 125 characters or less" contest!
CLICK HERE
for more info on how to enter. Lots of
hysterical entries
so far.
3. Fela! opened last night. So, why not a Fela! Abridged?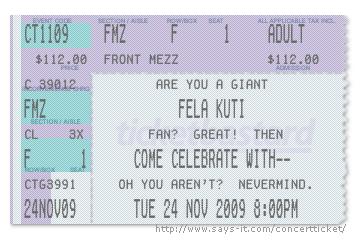 Click to read Fela! Abridged