When I booked tickets to Toronto for the weekend for a friend's wedding, he suggested I make a point to catch a Toronto Film Festival showing as it was this past weekend. I decided to pass, figuring that my chances of catching another "Sideways" was low enough that I'd wait for whatever was good to rent at home. But that's mostly because I didn't pass by the billboard for THIS: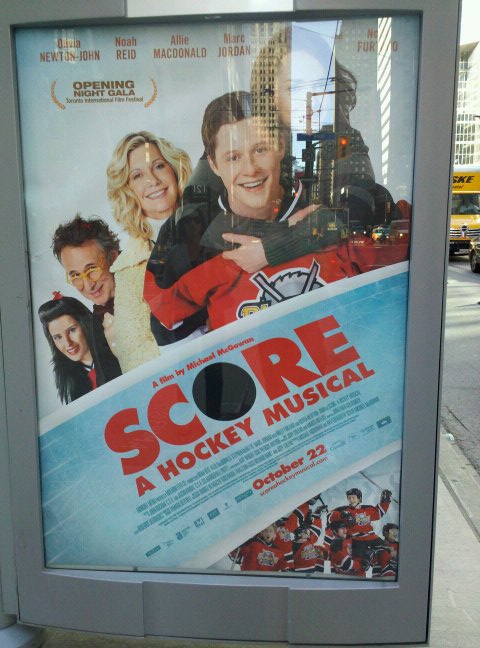 My god. Olivia Newton John? Nelly Furtado? Hockey? Musical? Choreographed stick dances on ice? All in Movie Form? October 22nd is going to be the GREATEST DAY EVER.
Unless this just plain doesn't reach the US, which is... uh... likely.
http://www.scoreahockeymusical.com/trailer