A King Kong Musical? MY GOD THEATER, YOU KNOW EXACTLY WHAT I WANT!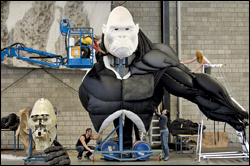 What!?! Forget what I said then; you don't know what I want at all!
(What I want is a show with songs that has titles like "Oh Monkey Monkey Monkey, Don't You Monkey Round For Love).
Full ridiculous story.