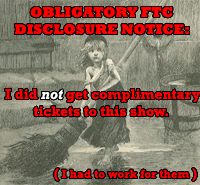 If you're new to Broadway Abridged, you may not be aware that occasionally we get a hamful of actors into the
Broadway Bullet
studio to record a Radio Show version called
Broadway Abridged: Live!
If you're old to Broadway Abridged, then you made me type more words than I had to today, and I resent you for it.
Rachel Pincus,
Jaclyn Huberman,
Steven Olender and
Randall Meehl provide the voices for

West Side Story Abridged, or, High School (Spanish) Musical

, with
Michael Gilboe
as your friendly neighborhood narrator.
You can
subscribe to the Broadway Bullet Podcast
, or you can
download the MP3 of episode 324 directly
(we're at about an hour and a minute in, following Daniel Jenkins and Robert Stanton from
Love Child
, Andrew Goffman and Charles Messina from
The Accidental Pervert
, Dan Fortune from
Lush and Lively
, and James Larocca and Peter Sabri from
Panang
)
.
And while I have your attention: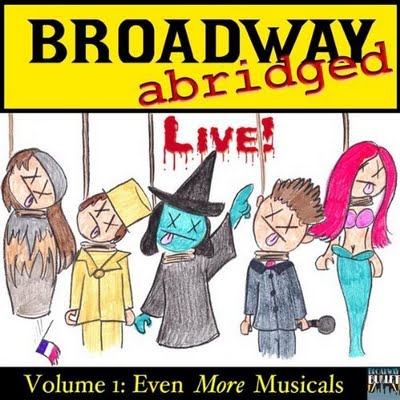 Artwork by Jennifer Lynn Jordan
New digital album
BROADWAY ABRIDGED LIVE VOLUME 1: EVEN MORE MUSICALS
drops on
November 24th
on
Amazon
and iTunes (no link there yet). Features ~10 minute versions of
Wicked
,
West Side Story
(yes, even though it's not on the cover),
Spring Awakening
,
Les Miserables
,
Little Mermaid
and
A Chorus Line
. It's
one full hour
of snark in a convenient digital package.
And hey, come back tomorrow, and we'll abridge some Superior Donuts, k?